MobilePay App: Revolutionizing the Way We Make Payments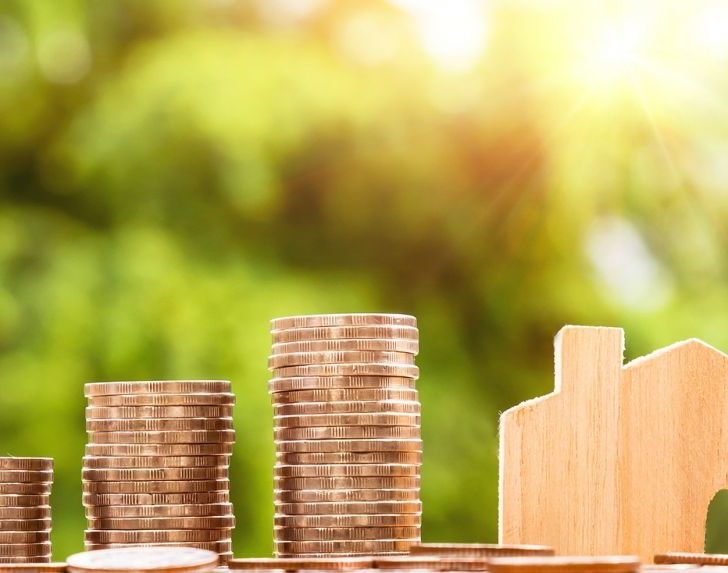 Introduction:
MobilePay App has quickly become a household name among smartphone users who crave convenience and simplicity in their financial transactions. With its user-friendly interface and seamless integration with various banks, this groundbreaking app has revolutionized the way we make payments in the digital age. In this comprehensive article, we will delve into the features, evolution, and benefits of MobilePay App, catering to tech enthusiasts who are keen to explore the intricacies of this innovative payment solution.
Section 1: A Deep Dive into MobilePay App
– What is MobilePay?
– MobilePay is a Danish mobile payment application that allows users to transfer money, make payments, and handle their everyday transactions using just their smartphones.
– Compatible with both iOS and Android devices, MobilePay has gained immense popularity due to its simplicity, security, and wide acceptance among merchants.
– Key Features and Benefits
– Easy Setup: With just a few clicks, users can link their bank accounts to the MobilePay App and begin making payments instantly.
– Swift Payments: Whether it's splitting bills with friends, settling utility payments, or making online purchases, MobilePay ensures hassle-free and instant transactions.
– Enhanced Security: MobilePay employs state-of-the-art encryption technologies to safeguard users' financial information, providing peace of mind and reassurance.
– User-Friendly Interface: The app's intuitive and sleek design makes it accessible to users of all ages, allowing even beginners to embrace the world of mobile payments effortlessly.
– Merchant Acceptance: MobilePay's wide network of partnering merchants ensures that users can conveniently make payments both online and in physical stores.
– P2P Payments: Besides facilitating payments to merchants, MobilePay also enables users to transfer money directly to their friends and family.
Section 2: MobilePay App: Evolution Over Time
– Origins and Development of MobilePay App
– MobilePay was launched in 2013 as a collaborative effort by Danske Bank, Nordea, and DNB.
– Initially, the app was accessible to customers of these specific banks, but it quickly gained traction, leading to collaborations with other financial institutions.
– The app's success prompted Danske Bank to acquire the technology behind MobilePay and spin it off as a separate company in 2017, further expanding its reach.
– Milestones and Major Updates
– Since its inception, MobilePay has continuously evolved to adapt to changing consumer needs and technological advancements.
– Expansion: In 2014, the app expanded beyond its initial banking partners and began collaborating with several other Danish banks, widening its user base.
– QR Code Integration: In 2016, MobilePay introduced QR code scanning to simplify payments at physical stores, further enhancing its versatility.
– International Expansion: In recent years, MobilePay has expanded beyond Denmark and is now available in selected countries, offering users a seamless payment experience while traveling.
– Integration with Third-Party Apps: MobilePay has also established partnerships with various popular apps, allowing users to make transactions directly within these platforms.
Section 3: Optimizing for Google's Featured Snippets
– Structure for Enhanced Visibility
– Begin the article with an tag: "."
– Utilize multiple H2 tags throughout the article to organize the content effectively.
– Adopting bullet points can enhance the chances of appearing as a featured snippet in Google searches, facilitating quick and concise information delivery to users.
–

: In this section, please insert an engaging video that showcases the user experience of MobilePay, demonstrating its smooth interface and highlighting its various features.
Conclusion:
MobilePay App has truly transformed the way we handle financial transactions, offering a seamless and user-centric payment solution. Through its evolution over time, MobilePay continues to adapt and expand its user base, ultimately redefining the payment landscape. As technology enthusiasts, it's paramount to embrace such innovations that simplify our lives and propel us into a digital age characterized by convenience and security. So, why wait? Download MobilePay App today and experience the future of payments at your fingertips.
FAQ
How has MobilePay App evolved over time?
MobilePay App was launched in 2013 and initially available to customers of Danske Bank, Nordea, and DNB. It has since expanded to collaborate with other financial institutions, introduced QR code scanning for physical store payments, and expanded internationally. It has also formed partnerships with third-party apps.
What are the key features and benefits of MobilePay App?
Some key features of MobilePay App include easy setup, swift payments, enhanced security, a user-friendly interface, and wide acceptance among merchants. Users can make P2P payments, transfer money, and enjoy convenience both online and in physical stores.
What is MobilePay App?
MobilePay App is a Danish mobile payment application that allows users to transfer money, make payments, and handle everyday transactions using their smartphones. It is compatible with both iOS and Android devices and offers a user-friendly interface.